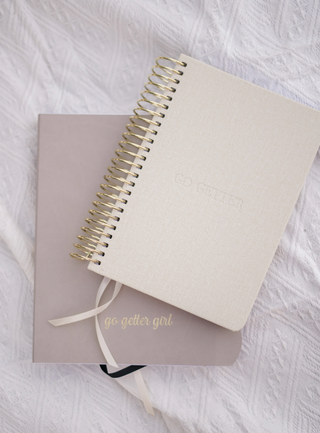 Tools for your dreams.
GO GETTER DAILY PLANNERS
and daily luxury essentials for your next level self.
Self Care Meets Planner.
Your Go Getter Era.
Our daily self-care personal development planners are not only the highest quality on the market, with attention to detail, but they are jam packed with proven original self development tools, custom quote pages, affirmations, written by (me) our founder and author.
The #1 Daily Planner for your everyday routine. 
I carefully combined all and any daily scheduling and planning needs, with everyday personal development and goal setting tools, and guided life coaching sections in every single planner.
To help you step into your next chapter and level.
Cheers to you,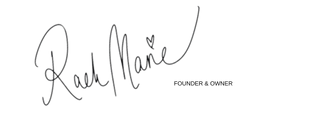 Join the family. You're not meant to do BIG things, alone and you don't have to.
"Hands down, this planner has forever changed my life. This brand, this community, Unmatched."
"I don't say this lightly, when I say these planners helped me change my life. Changed the trajectory of my life, gave me something to believe in and helped me find my true purpose. Thank you!"
"The quality is absolutely amazing. The prettiest hand bags, fits everything I need including my laptop. Will definitely be ordering MORE! Always!"
Are You Notebook Obsessed?
FEMALE FOUNDED & PSYCHOLOGY BASED
Founded By A Female Founder who studied psychology and mental health for 10+ years. Rachel has a partial masters degree in Behavioral Psychology, and has worked in the field helping women find clarity in their lives for the last 9 years, and has led and supported thousands of women in her community, as well as worked with deep rooted behaviors with kids with special needs. Life Coaching and Proven based custom strategies all throughout the planner. Self Care. Self Growth. That's Self Love.
Our Scalloped Disc Planners:
It's Never Been Done Before, and it won't be ever again, 😉 except here. Your Disc Planners, just got better. Unlike any other brand. Make Sure To ADD Your Cover. Undated Daily Disc Planners